Hull & East Yorkshire Branch
Welcome...
This is the website of Hull & East Yorkshire branch of the Campaign for Real Ale (CAMRA) an organisation of volunteers fighting for consumer rights within the pub-going sector. Our aims are to protect those consumer rights, to encourage the use of well run community pubs, and to promote the responsible enjoyment of quality real ale.
Locally we now have over 1170 members but we are always on the lookout for more people to help the campaign...... and you could have a lot of fun whilst you're doing it! So if you enjoy real ale, good pubs and good company then why not join up?
Visit the Main CAMRA Website where you can see the benefits for yourself.

Branch Update
In recent weeks the various Governments and Assemblies of the UK have announced how their roadmaps will be progressing. How does this affect CAMRA Branches? Updated Monday 5th July, the government have confirmed that as from 19th July the restrictions covering social meetings like our CAMRA meetings have been lifted. Therefore we are aiming to hold our Branch AGM on the 4th August 2021, further details will be circulated ASAP to branch members via this web site, emails and our social media sites
Update AGM went ahead so thanks to all those who attended, it was great to catch up.
The next event will be a Social come open meeting, with the emphasis on a social. We do need views on have the branch goes forward under the new 'normal, so why not come along and let us have your views. Further information will be posted on Social media and via this website and branch emails
Beer Festival
The CAMRA festival will not be taking place this year following guidance and will hopefully return in April 2022.
Latest News
Pubs Matter Campaign
The #PubsMatter campaign was conceived by CAMRA and leading trade associations, but any campaigning group, trade association or person can - and is encouraged to - get involved! There's some more information about the campaign, the groups involved and resources on the #PubsMatter website
Click here for Pubs Matter Website

2021 HRACF Cancelled
If there are no radical alterations imposed on us from a higher level, the HRACF will be back at Hull Minster in April 2022 (28th to 30th). We look forward to seeing you there.
Full statement click here
CAMRA Celebrating 50 years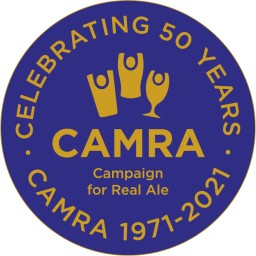 Campaigning for Pubs, Pints & People Since 1971
CAMRA is one of the most successful consumer organisations across Europe. Founded by four real ale enthusiasts back in 1971, today we represent beer drinkers and pub-goers across the UK. Our vision is to have quality real ale, cider and perry and thriving pubs in every community.
See our special 50th Anniversary section from the left hand menu.


.
CAMRA Hull Branch on Twitter
Follow hullcamra on twitter
CAMRA National Twitter feed
Follow CAMRA_Official on twitter
Click the logo to go on the branch Facebook page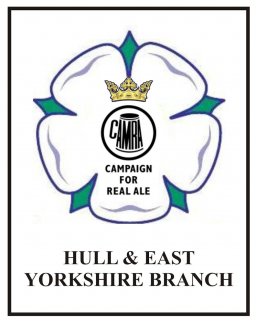 Email the branch at ku.gro.armac.lluh@ofni
Pub of the Season Award
If you are a CAMRA member and you want to nominate your pub for consideration for the future POTS award please send your nomination to ku.gro.armac.lluh@ofni